If your WordPress theme has been set up according to best practices, you can add a menu item by following these steps.
Step 1:
In the admin, proceed to Appearance > Menus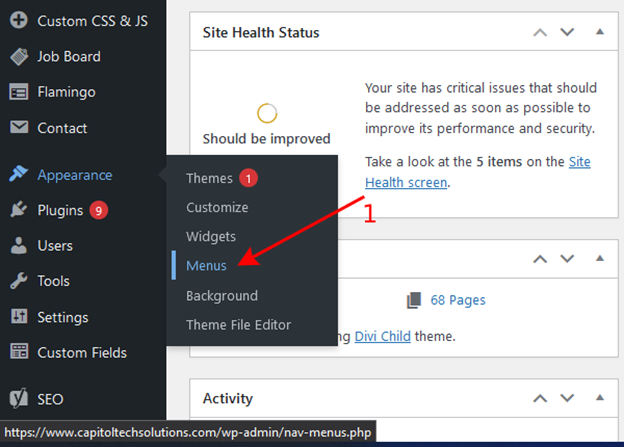 Step 2:
Select the menu that you want to add the menu item to. If you are unsure of the menu you want to edit, proceed to Manage Locations (2*). Look under Theme Location to find the associated menu.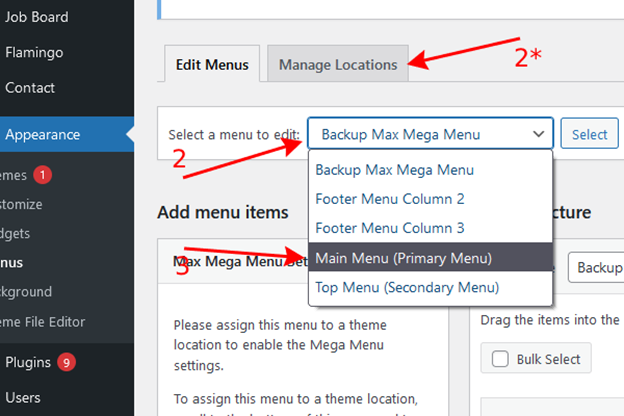 Step 3:
Under Add menu items, locate Custom Links and make sure it is expanded (if not already) by clicking on it. Here, you will enter the URL of the menu item as well as the text that will appear to the user on the front-end. Click Add to Menu to add the menu item to the menu you selected in Step 2.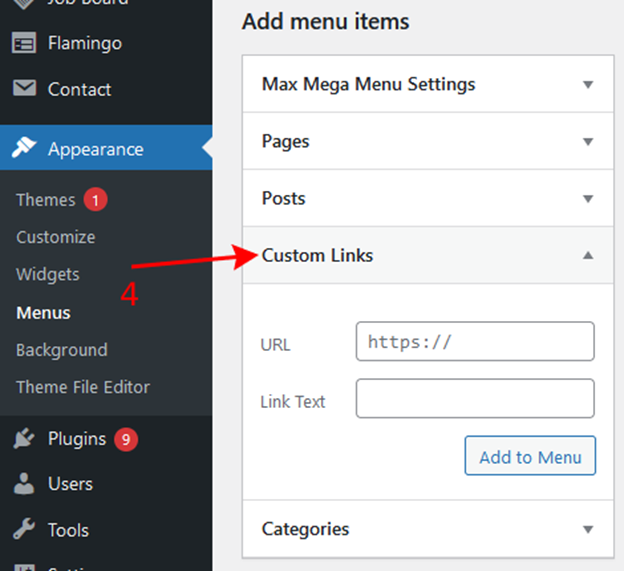 Step 4:
Your menu item will be added to the bottom of the menu. You can click on it to expand and edit the URL/Link Test or drag it to a new position in the menu. Note: You can add menu items as sub-menu items. If there is an indent from the left, your menu item will be a sub menu item of the nearest parent that has a smaller spacing from the from the left.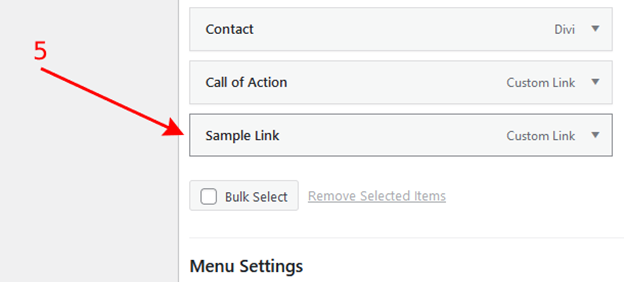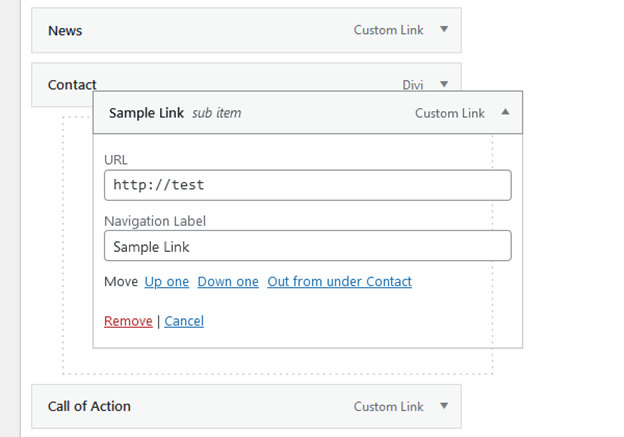 Step 5:
Lastly, hit Save Menu to save your change.