When someone donates to your eFundraising Connections account, depending on how you've set your account, you have a window of time in which you can void the donation should you wish to not accept it. If that window of time expires you then will have to initiate a refund. When you void a transaction, it cancels it completely and the funds are never taken from the donor's card and deposited into the bank.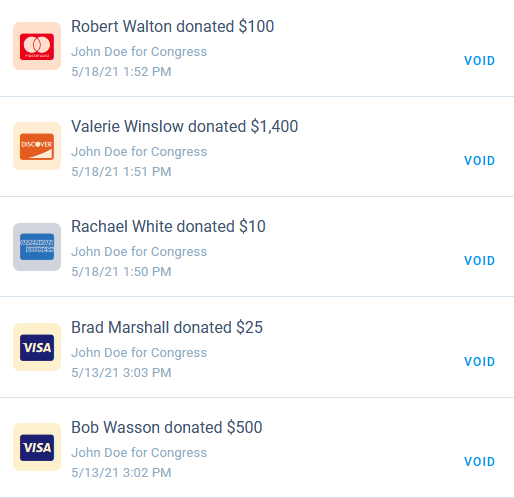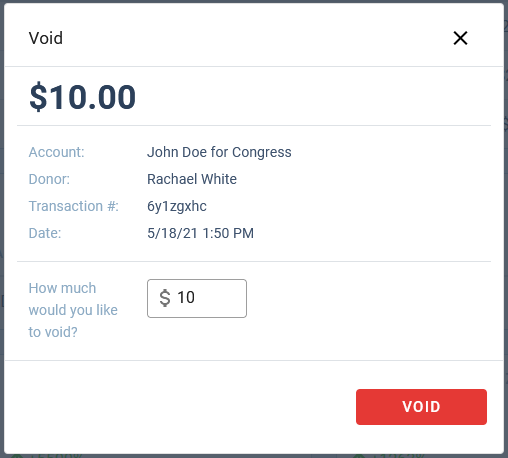 When you chose to refund a donation, the funds are debited directly from eFundraising Connections to repay the donor because our authorization to the bank account on file only allows us to deposit funds. Then you will receive an invoice for the donation amount that then must be repaid to eFundraising Connections within 15 days of the refund being initiated.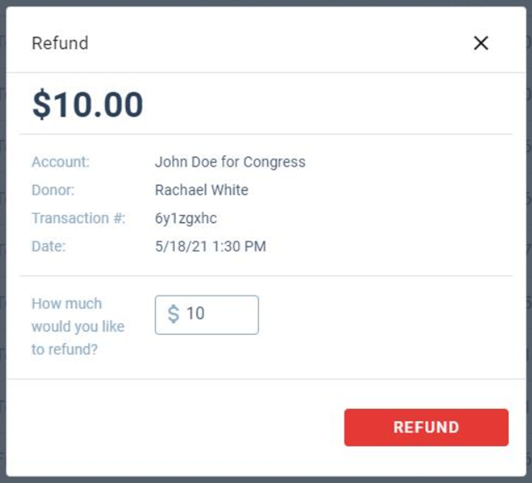 You can repay the refund to eFundraising Connections either by check or via our new dashboard interface. When you click on the new dashboard you will see a list of outstanding invoices. If you wish to pay via ACH with the banking information we have stored just click on the blue Pay button next to that line item.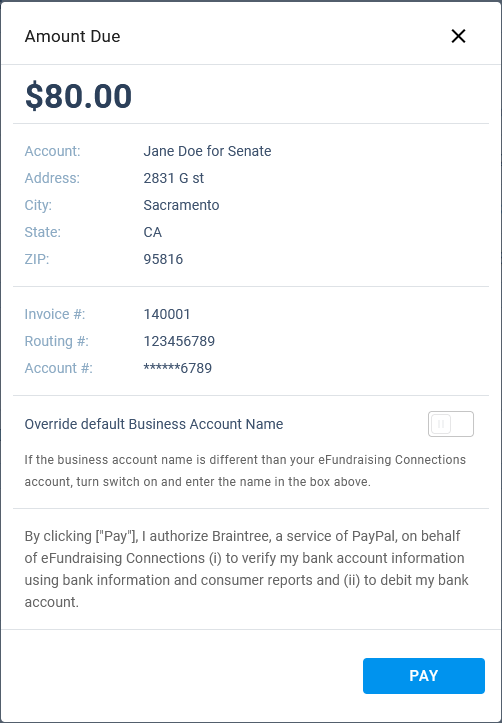 All accounts by default will batch (meaning transactions will transition from a voidable state to a refundable state) at about 2pm each day. You can extend that window of time in one of the following ways from the Account tab:
Set the account to batch at midnight. This will move that 2pm deadline to midnight giving you the full day to decide to void the transaction.
Set the account to manual batching. This will require that you approve each transaction before it is processed. You have 5 business days to approve the transactions before the authorization expires on the card.
Set the account to batch only on certain days of the week. This will hold all transactions in the account until your selected days allowing you more time to void transactions should you need to.